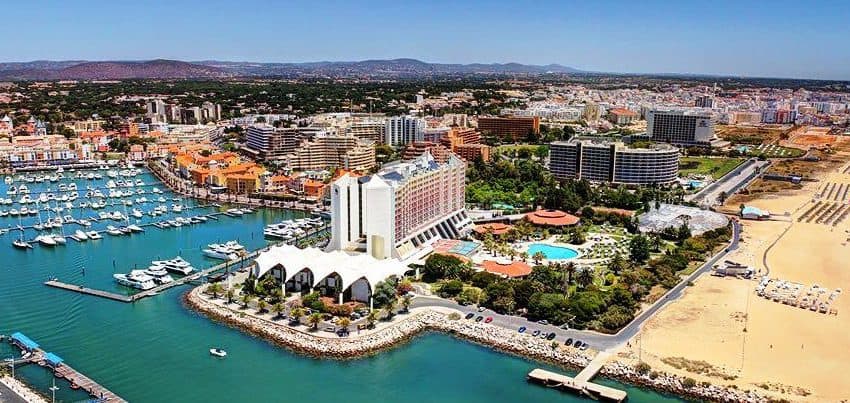 The Algarve is back on the radar of second home buyers. The availability of cheap finance, investment in the region's infrastructure, appealing tax initiatives and a return to sensible pricing has prompted renewed activity.
The Portuguese property market's troubled past is well documented. Not even the Algarve's ancient cork forests and pristine golf courses managed to entice buyers post 2008, prompting prices in some resorts to fall by as much as 50% in peak-to-trough terms.
Sales volumes and prices have responded in two phases. In 2013 we saw vendors start to adjust their prices, which led to an upturn in transactions. By 2015 the Algarve recorded its first annual increase in prime prices since 2008.
What set the Algarve apart during the downturn was the continual investment in infrastructure. The upgrade of the coastal A22 motorway (stretching to Lagos and opening up the western Algarve), the improvement to the E1 (to Lisbon and Porto) and the €32m expansion of Faro Airport have helped boost economic confidence. Further development is planned at Vilamoura and Quinta do Lago.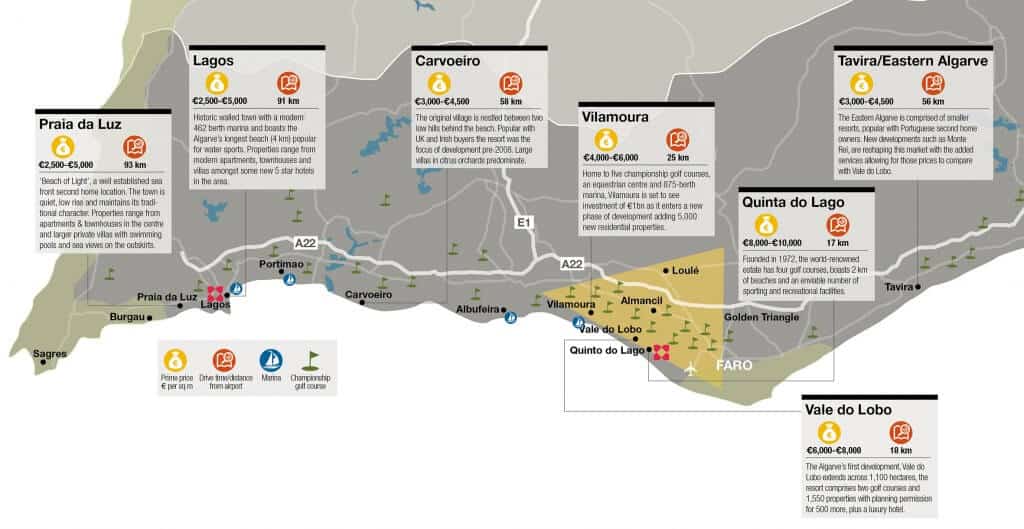 Who's buying?
UK, Irish and German buyers are still evident in the Algarve but French, Scandinavian and non- Europeans, including South Africans and Chinese, are also increasing in number. A surge in French interest has been notable in the last 2-3 years with many citing Portugal's Non-Habitual Tax Residency regime (NHR) as a key incentive.
Introduced in 2009, the NHR exempts non-residents spending 183 days a year in Portugal (or those with a primary residence in the country) from income tax on non-Portuguese incomes, including pensions, salaries and capital gains for a period of 10 years*.
Another initiative, Portugal's Golden Visa – by far the most successful of the European schemes in existence – has seen inward investment focus on the Lisbon area rather than on the Algarve. To date Chinese buyers account for 79% of the 2,853 visas granted since 2012.
Today there is greater focus on the Algarve's investment potential compared with pre-2008. The Algarve's 37 championship golf courses are responsible for over 50,000 rounds of golf a year and their season extends beyond that of the traditional summer rental period, running from February to May and again from September to November.
New development is evident once more particularly at the eastern end of the Algarve, but prime projects need to be anchored by a 5-star hotel brand or a championship golf course to pull buyers away from the more established locations such as the Golden Triangle area which stretches from Quinta do Lago to Vilamoura and Vale do Lobo.
For more information on the Algarve property market contact Ellis Reichgelt.