Selling your property in Portugal
Factors to be aware of when selling your property.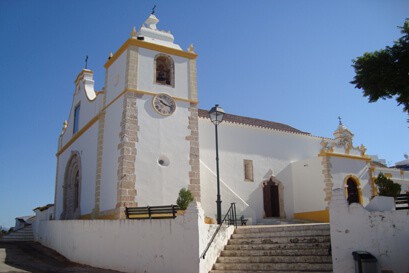 You might come to the point you decide you would like to sell your property. Maybe you want to downsize, or buy something bigger, or just leave Portugal all together. Just as buying, selling is a big step. You can offer your property with as many agents as you like. But why not leave it all in one experienced hand. Ellis Real Estate will distribute your property with several reliable agents she works with, national and international. It will save you a lot of time and hassle, without any extra costs!
What is next?
First we will organise all documentation relevant to your property namely
CERTIDÃO DE TEOR (LAND REGISTRATION)
This document shows that the vendor owns the property and also if the property has any loans/mortgages outstanding on it.There is a description of the registered details of the property (area of construction and land, type, location, boundaries) which should match the actual property.This document is obtained from the Land Registry (Conservatoria).
CADERNETA PREDIAL (FINANCIAL REGISTRATION)
The financial registration of the property, which should concur with the etails on the land registry. It also gives information about the valor patrimonial rateable value). This document is obtained from the Financas (Tax Department).
CADERNETA RUSTICA
A similar document to the caderneta predial, but only required for rustic properties. It gives the same information
LICENÇA DA HABITAÇÃO/UTILIZAÇÃO (HABITATION LICENSE)
Properties for habitation must have a habitation license, confirming the property has been constructed in accordance with the plans submitted to the Camara (Council). Properties constructed before 1951 are exempt from this requirement. Properties for other uses (eg storage) will have utility license, not a habitation license.These documents are obtained from the Camara (council)
.
A FICHA TÉCNICA DA HABITACAO
For properties build after March 2004, this is a document that describes all the the technical caracteristics and functions of the property, issued after the conclusion of building, amplifying, changing or remodelling a property.
CERTIFICADO ENERGETICO (ENERGY CERTIFICATE)
A "certificado energetico" will be necessary to present with the sale of your property.Your real estate agent should be able to put you in contact with qualified companies that can provide this certificate.
LICENÇA DO FURO (BOREHOLE CERTIFICATE)
This certificate must be presented at the sale of your property. Your real estate agent should be able to put you in contact with qualified companies that can provide this certificate.
After the visit to your property you will be given a valuation that reflects current market trends and the pricing of similar properties. You also might have some ideas about the price you want for your property. Together we should establish the asking price. The valuation of your property and all relevant information about marketing and promoting your property will have to be discussed in detail. On request, help of a legal or financial advisor will be offered. Improvements to your property (if needed) can be discussed.
After discussing all matters, you will need to sign a Sales Agreement. We, as your estate agent, will make copies of all the relevant registration documents and licences. We can commence marketing your property.
Now that you have your property officially on the market the viewings of your property can start and therefore it is essential that the property looks impeccable. Any offers received are forwarded to you for consideration. If you accept an offer, we will then commence the completion of the sale. And throughout the whole process you will continually have the support, guidance and advice of our expert property sales team.

MARKETING
Ellis Real Estate Portugal will promote your property with several kollegues, in Portugal and abroad.
Due to the substantial language skills of our team, our clients are residing in countries different to traditional markets of the Algarve. Your property will be targeted towards qualified and affluent homebuyers and investors as well as selected influential partners.